You will need to measure your phone very carefully. The more accurate your measurements are, the better the case will fit your phone. Careless measurements will produce a case that is too loose and sloppy or too small for your phone to fit at all!
Your measurement will be much more accurate if you use a metric ruler as pictured below. If you use the standard ruler, it is difficult to measure anything small than 1/16"...
Start by placing your phone face down on a table top and take a clear picture. This will give me an idea of the overall shape of your phone. If your phone is not a perfectly square case with rounded corners like this one, you will need to draw an outline of your phone as demonstrated here.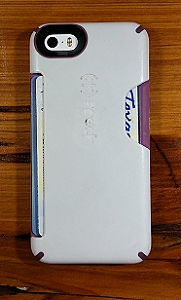 Then lower your camera and take a picture of the bottom of the phone.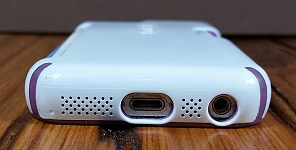 Then rotate the phone and take a picture of the side.

Then use a ruler (metric if possible) to measure the width.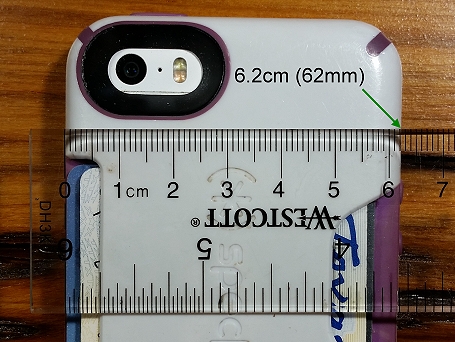 Then measure the length.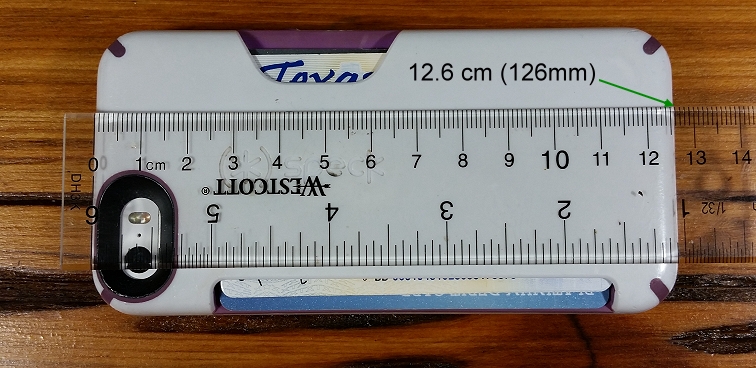 Then place a flat object such as a small board, ruler, etc. on top of the phone. Then measure the thickness of the phone as displayed below: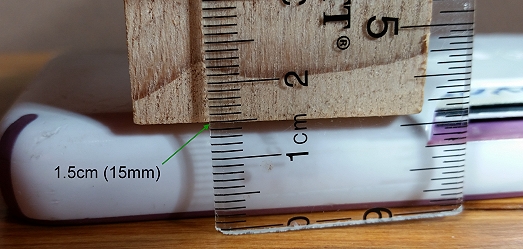 Then simply send me an email with all the measurements and pictures. Be SURE to tell me everything you want about the new cell phone case. I must have the following information before I can begin:
Vertical or horizontal orientation

Color of the leather (light brown, med brown, dark brown, black, etc.)

Flap to cover top of phone? Click here for examples

Type of belt loop (leather, metal, plastic) Click here for examples

Monogram initials, if any

Will phone extend above top of case or not? Click here for examples

If not, pushup cutout on bottom of case?

Tooling pattern, if any (basketweave, floral, 3D, etc.) Click here for examples

Thread color (white, brown, or black)
Once I have all the necessary information, I will create a wooden form that is exactly like your phone (only slightly larger to accommodate leather shrinkage) and make the case as quickly as possible. If delivery is not possible, I will send you pictures of the finished case before sending it to you. If you want monogrammed initials, I may require a non refundable deposit before the work begins.
Call me at 214-773-7377 or Email Me to place your order today!
- Back -